Ledger hardware wallet is a physical device that provides a secure way to store and manage cryptocurrencies such as Bitcoin, Ethereum, and others. It stores your private keys offline, making it less vulnerable to hacking or cyber attacks than online wallets.
Official Website: https://www.ledger.com/
30% on all Ledger Nano Colors
Ledger Nano 30% Discount Code: COLOR30
Uncompromising security comes in color. Ledger is pleased to announce that the Nano S Plus and Nano X are now available in a wide range of colors. So you can protect your assets in style with the Ledger that suits you best.
Once these colors are gone, they're gone, and new colors will be taking their place. Enter Ledger coupon code at checkout. 30% on a Ledger Nano S Plus or X in color until June 20th!
=> Click Here to Get Ledger Color Deal
Ledger Free Shipping Offer
Ledger is excited to announce a new offer: free shipping for any purchase, no discount code need, including a Ledger Nano S Plus or a Ledger Nano X on ledger.com, available to customers worldwide.
=> Click and Check Ledger Free Shipping Sale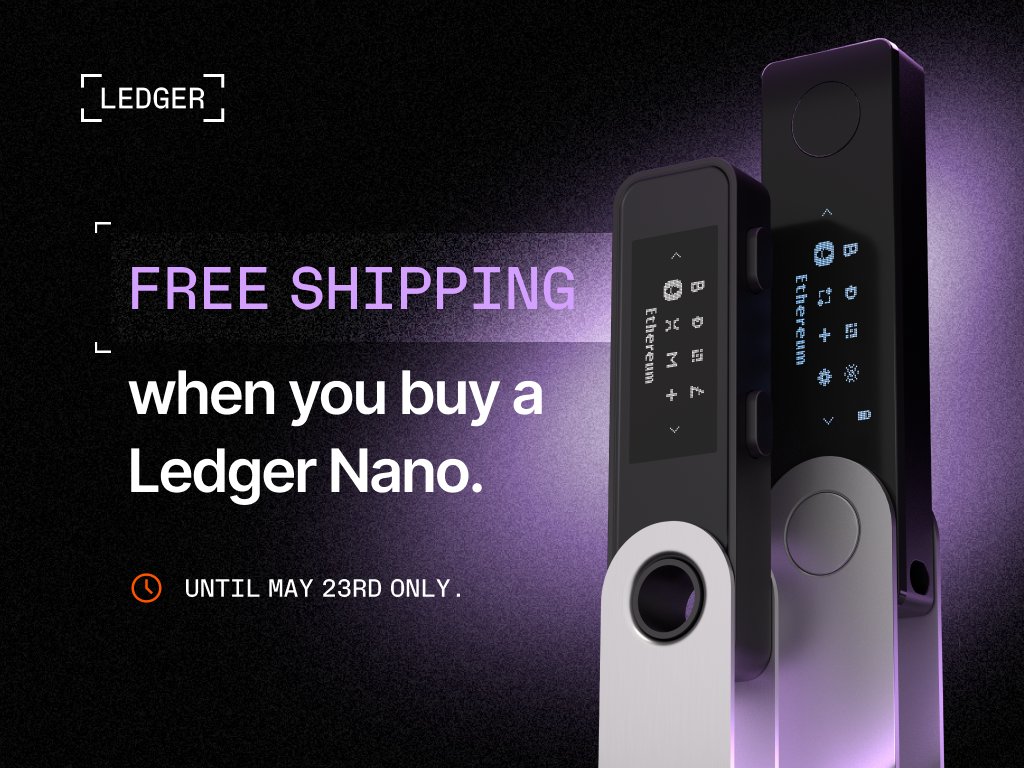 With a Ledger hardware wallet, you can safely manage multiple cryptocurrencies in one place, view your account balances, and send and receive funds with ease.